My staff and I continue to monitor the situation in Afghanistan closely. I'm horrified by the news that multiple U.S. military personnel and Afghan civilians were killed during yesterday's terrorist attacks. I'm praying for their loved ones and for the servicemembers supporting the heroic withdrawal efforts. The U.S. must continue do everything in its power to evacuate those who helped us, as well as those whose lives are now threatened under Taliban control. We will hunt for those responsible for the attacks and impose justice. If you are in contact with people on the ground in Afghanistan seeking to depart, please share with them the State Department's guidance or contact my office at (323) 651-1040.

In addition to monitoring the situation in Afghanistan, the House is hard at work on advancing legislative priorities that put American families first. The House passed a budget resolution on Tuesday, which brings us one step closer to enacting President Biden's transformative Build Back Better Plan to lower costs for Americans, cut taxes for working families, and create millions of jobs while tackling climate change.

I was also honored to vote in favor of the John R. Lewis Voting Rights Advancement Act, which I cosponsored. This critical bill restores the full strength of the Voting Rights Act after the Supreme Court gutted the VRA through its 2013 Shelby County v. Holder and 2021 Brnovich v. DNC decisions. Protecting the right to vote is foundational to our country's values and should be a priority for every elected official.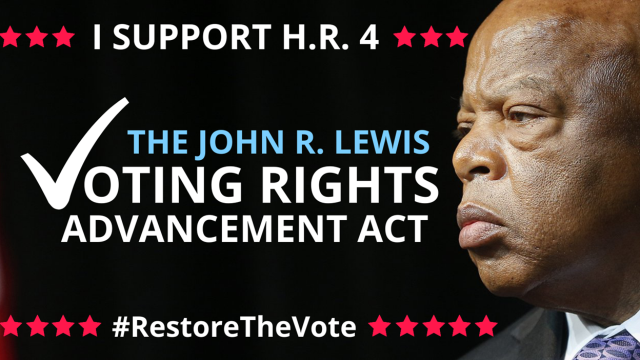 Another priority of mine is protecting our oceans and marine life, which are in grave danger due to the existential threat of climate change. Last Friday, I joined Representative Jared Huffman at The Marine Mammal Center in Sausalito to launch the Congressional California Coastal Caucus, which will bring together members of the California House delegation to share and discuss federal policy to address matters of importance to the 840-mile California coast. I am honored to join Representative Julia Brownley as co-chair of the caucus and look forward to working together to address pressing coastal issues and support our oceans.

Get Vaccinated!
Earlier this week, the U.S. Food and Drug Administration (FDA) approved the Pfizer COVID-19 vaccine for the prevention of the coronavirus in individuals age 16 and older. The Pfizer vaccine continues to be available under emergency use authorization for individuals 12 through 15 years of age and for the administration of a third dose in certain immunocompromised individuals. If you're unvaccinated, please talk to your doctor about getting the FDA approved Pfizer vaccine or the FDA authorized Moderna and Johnson and Johnson vaccines. Getting vaccinated could save your life and protect those around you from this deadly virus.

The COVID-19 vaccines are safe and effective. If you have questions about the vaccine, please consult your doctor.

Everyone age 12 and older who lives or works in LA County is eligible to receive the COVID-19 vaccine. Please check VaccinateLACounty.com for updated information on walk-in vaccinations or to book an appointment ahead of time. To find a vaccination site near you, please visit corona-virus.la/VaxSites. Minors must be accompanied by an adult and bring a signed consent form to receive the Pfizer vaccine. 

If you have a disability or do not have access to the internet and need assistance making your vaccination appointment, you can contact the County's Call Center –– open from 8:00 a.m. to 8:30 p.m. –– at (833) 540-0473. You can also call this number or fill out an online request form if you or a family member need to be vaccinated at home.  
Additional Resources and Reminders
1. Federal public health officials announced a plan to begin offering COVID-19 vaccine booster shots this fall. The Administration is not recommending you go out and get a booster now. Instead, starting the week of September 20th, fully vaccinated adults could begin getting booster shots 8 months after their second shot of an mRNA vaccine. This decision was made entirely based on science in an effort to stay one step ahead of the virus.



2. If you've been impacted by the Hyperion Water Reclamation Plant Spill, you may be eligible for reimbursements for air condition unit(s), hotel room stays, and/or meals. LA Sanitation's reimbursement program has been extended for eligible residents through September 2nd, 2021. For more information on how to apply, please click here. 
If you need rental assistance, please view this Rental Assistance Tool from the Consumer Financial Protection Bureau to find help with rent and utilities. You can also apply for the California COVID-19 Rent Relief Program, which provides financial assistance for rent and utilities to income-eligible renters and landlords who've been impacted by COVID-19. Depending on your address, you may also be eligible for a local rent relief program. 
To view reopening protocols for K-12 schools in LA County, please click here. 
Please renew your passport at least six months before it is set to expire. The State Department is processing an unprecedented number of passport applications and renewals. If you plan to travel abroad, please ensure your passport is up to date. To renew, please visit travel.state.gov.
If you need someone to talk to, please call the LA County Department of Mental Health hotline at 800-854-7771 or text "LA" to 741741.
If you are in need of food assistance; housing relief; information about COVID-19; and more, please call 2-1-1 or visit 211la.org.
For more information on COVID, the vaccines, and my work in Congress, please visit my website at lieu.house.gov and follow me on Facebook, Twitter, Instagram, and YouTube. I look forward to updating you again soon. 
Stay safe. 
Sincerely, 
Ted W. Lieu 
Member of Congress
Washington, DC
403 Cannon HOB
Washington, DC 20515
Phone: (202) 225-3976
Los Angeles Office
1645 Corinth Ave., Suite 101
Los Angeles, CA 90025
Phone: (323) 651-1040
Manhattan Beach Office
1600 Rosecrans Ave., 4th Floor
Manhattan Beach, CA 90266
Phone: (310) 321-7664