As COVID-19 hospitalizations continue to increase in LA County, data show that fully vaccinated people remain exceptionally well protected from severe COVID-19 illness. Among the more than 5.1 million fully vaccinated individuals in LA County, less than 1% have tested positive for COVID-19. Of those who tested positive, 549 people were hospitalized, meaning only 0.01% of all fully vaccinated people in LA County have ended up in the hospital. If you haven't done so already, please get vaccinated to protect yourself and others from this virus. The vaccines are extremely effective in preventing severe illness and death due to COVID-19.

Although we've made incredible progress in the fight against COVID, the virus hasn't gone away. Please continue to follow the guidance of public health officials to protect yourself and others from COVID-19.
 
This week, the LA County Department of Public Health held a COVID-19 Virtual Town Hall to answer questions about the Delta Variant and provide updates on COVID-19 in LA County. To watch the full town hall, please click here. As a reminder, all people over the age of two in LA County are required to wear a mask indoors in public spaces to help reduce the spread of the coronavirus.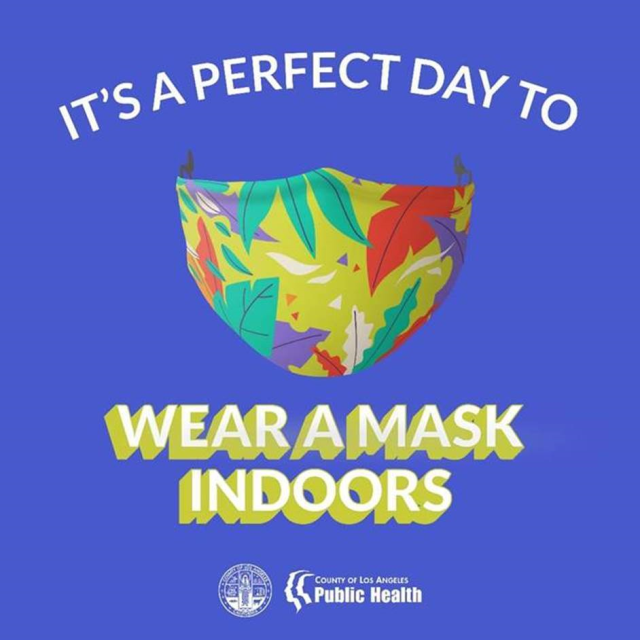 Last week, I called for an investigation into the Hyperion Water Reclamation Plant Spill. Since the incident occurred, many of my constituents have had to deal with foul odors emanating from the facility and concerns about the safety of ocean waters and coastal communities. Given the severity of the incident, I urged the EPA and NOAA to investigate this serious issue. Get Vaccinated!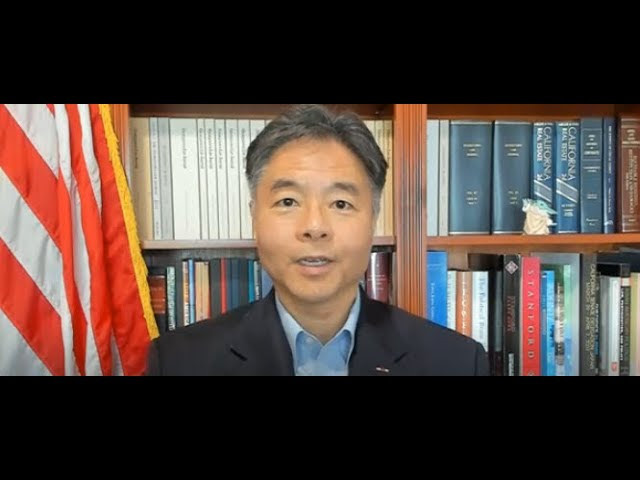 Rep. Lieu on why he got vaccinated
The COVID-19 vaccines are safe and effective. If you have questions about the vaccine, please consult your doctor.

Everyone age 12 and older who lives or works in LA County is eligible to receive the COVID-19 vaccine. Please check VaccinateLACounty.com for updated information on walk-in vaccinations or to book an appointment ahead of time. To find a vaccination site near you, please visit corona-virus.la/VaxSites. Minors must be accompanied by an adult and bring a signed consent form to receive the Pfizer vaccine. 

If you have a disability or do not have access to the internet and need assistance making your vaccination appointment, you can contact the County's Call Center –– open from 8:00 a.m. to 8:30 p.m. –– at (833) 540-0473. You can also call this number if you or a family member need to be vaccinated at home. 

Additional Resources and Reminders
Today, the second round of tax cuts to families with children were sent via direct deposit. Please visit whitehouse.gov/child-tax-credit for more information. To protect healthcare workers and the people they care for, Los Angeles County issued an order to align with the California's mandate requiring vaccinations for healthcare workers by September 30th.
Governor Newsom announced that the state of California will require teachers and other school employees to either be vaccinated and/or submit to regular COVID-19 testing in an effort to protect students and educators.Today, the U.S. Food and Drug Administration (FDA) amended its emergency use authorization for the Pfizer and Moderna vaccines to allow certain immunocompromised individuals to get a third booster dose of the vaccines. Other fully vaccinated individuals do not need an additional vaccine dose right now. Learn more here. In response to the Hyperion Plant spill, city leaders have warned the public not to flush 'flushable' wipes, which may have helped lead to the incident.Congress has passed over $46 billion in emergency rental assistance to support families in need and prevent evictions. Please view this Rental Assistance Tool from the Consumer Financial Protection Bureau to find help with rent and utilities. You can also apply for the California COVID-19 Rent Relief Program, which provides financial assistance for rent and utilities to income-eligible renters and landlords who've been impacted by COVID-19. Depending on your address, you may also be eligible for a local rent relief program. The CDC issued a new eviction moratorium on August 3rd temporarily halting evictions in counties with heightened levels of COVID-19 community transmission. Please click here to learn how to take action to avoid eviction using the CDC order.
To view reopening protocols for K-12 schools in LA County, please click here. 



The CDC is now officially recommending the COVID-19 vaccine for anyone who is pregnant, breastfeeding, trying to get pregnant now, or might become pregnant in the future. To view the CDC's vaccine guidance for pregnant people, please click here.Please renew your passport at least six months before it is set to expire. The State Department is processing an unprecedented number of passport applications and renewals. If you plan to travel abroad, please ensure your passport is up to date. To renew, please visit travel.state.gov
.

The West LA VA is offering walk-in vaccinations for veterans of ALL ages and their spouses or caregivers. Please call 310-268-4900 for information about walk-in times and locations. If you need someone to talk to, please call the LA County Department of Mental Health hotline at 800-854-7771 or text "LA" to 741741.If you are in need of food assistance; housing relief; information about COVID-19; and more, please call 2-1-1 or visit 211la.org.For more information on COVID-19 and vaccinations, please visit publichealth.lacounty.gov and follow me on Facebook, Twitter, Instagram, and YouTube. 
Thank you for your continued commitment to keep our community healthy. Stay safe. 
Sincerely, Ted W. Lieu 
Member of Congress
Washington, DC
403 Cannon HOB
Washington, DC 20515
Phone: (202) 225-3976Los Angeles Office
1645 Corinth Ave., Suite 101
Los Angeles, CA 90025
Phone: (323) 651-1040Manhattan Beach Office
1600 Rosecrans Ave., 4th Floor
Manhattan Beach, CA 90266
Phone: (310) 321-7664